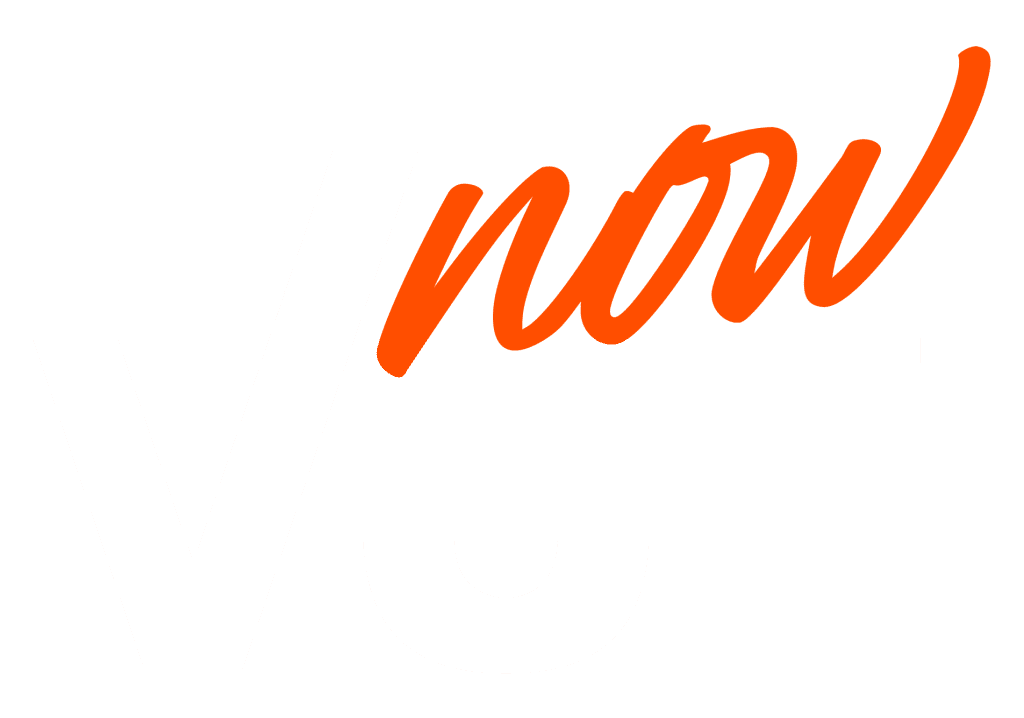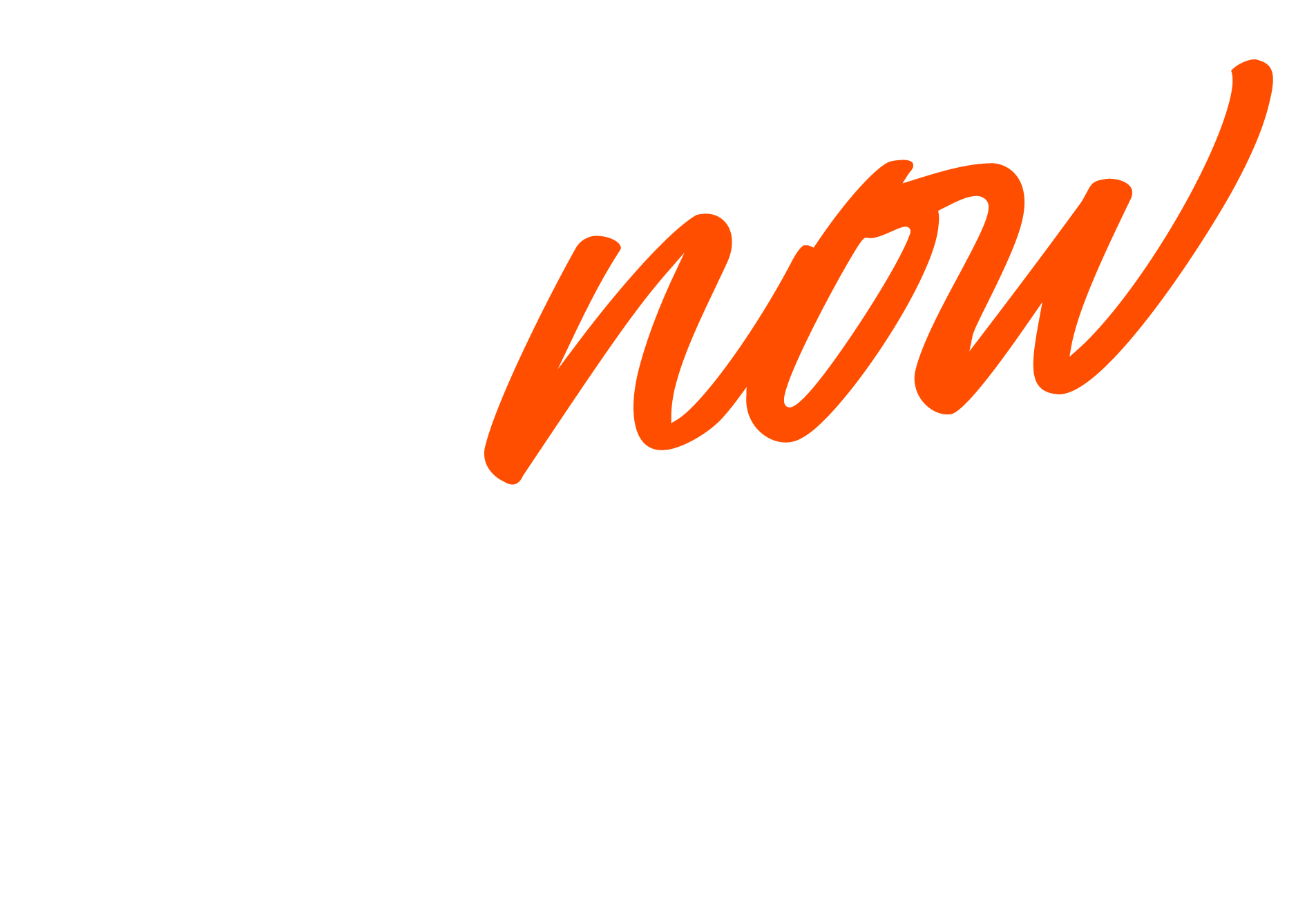 Our platform is tailored to craft memorable experiences for any event, whether in-person, virtual, or hybrid.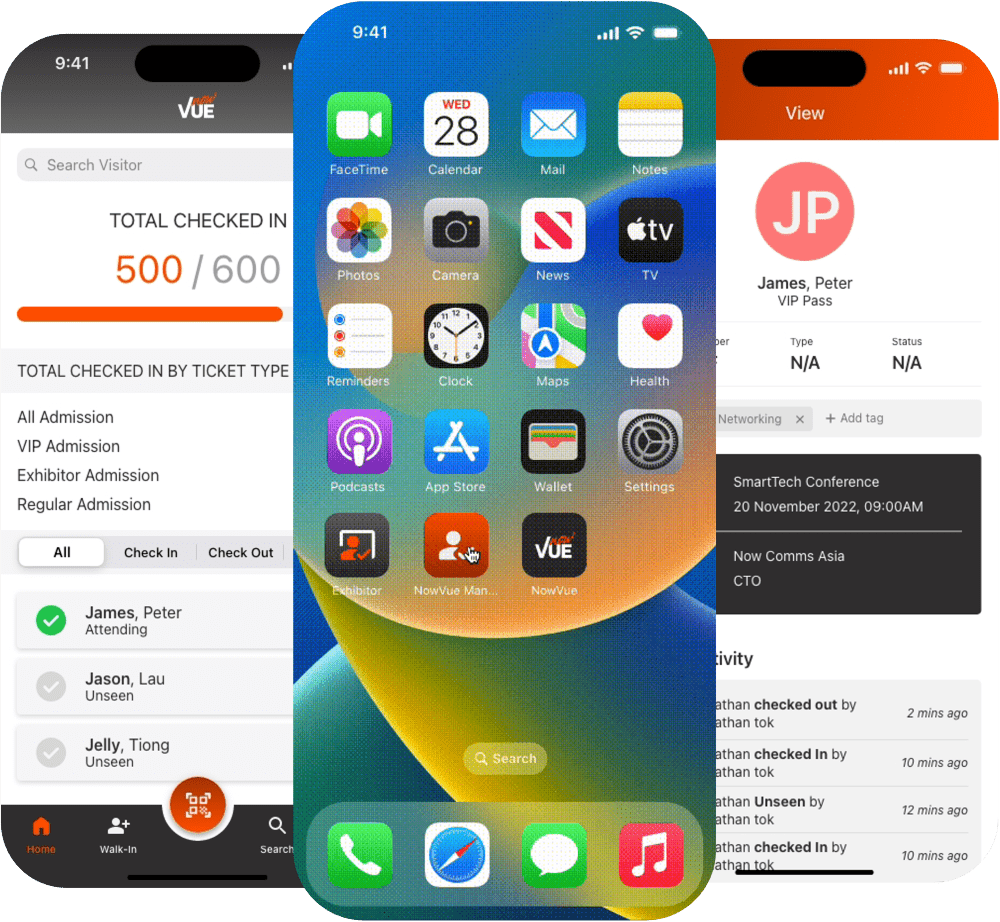 We understand that managing events can be a complex and time-consuming task. NowVue's check-in and badge printing system, session-level access management via handheld scanners, and lead retrieval app for sponsors and sales teams, are all designed to make your event run smoothly – and to capture real-time insights and gather intent data. Focus on creating an engaging and memorable experience for your attendees while we take care of the other details.
The ultimate solution for both in-person and virtual events, our shared space allows attendees to watch and interact with in-person content, no matter where they are in the world. Our mobile web app also facilitates engagement between in-person and virtual attendees, ensuring that everyone feels included and connected. Additionally, we allow you to bring your virtual audience to your in-person stage for live Q&A sessions, providing an immersive and seamless experience for all attendees.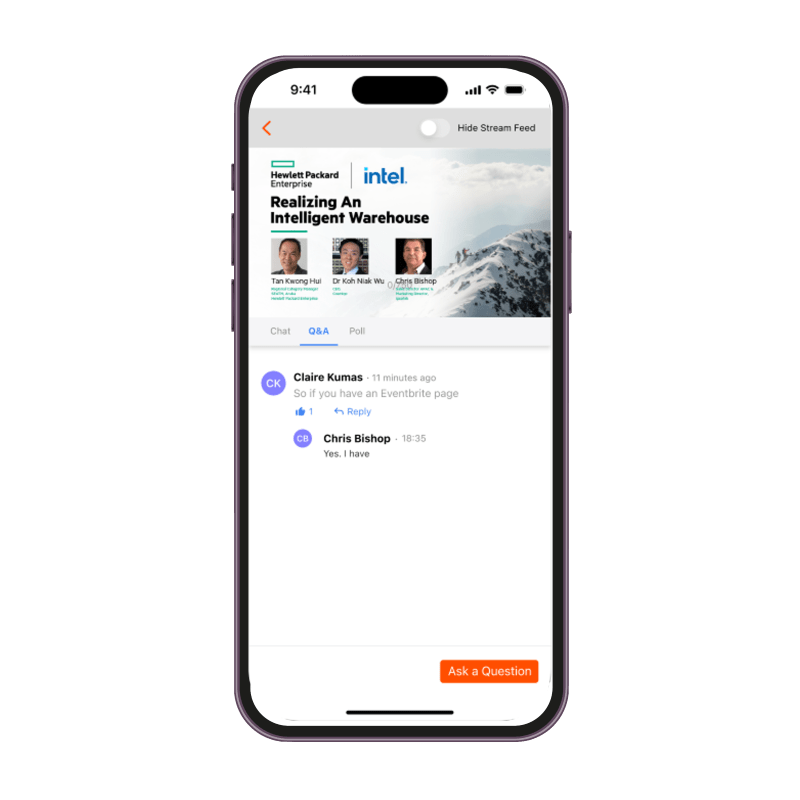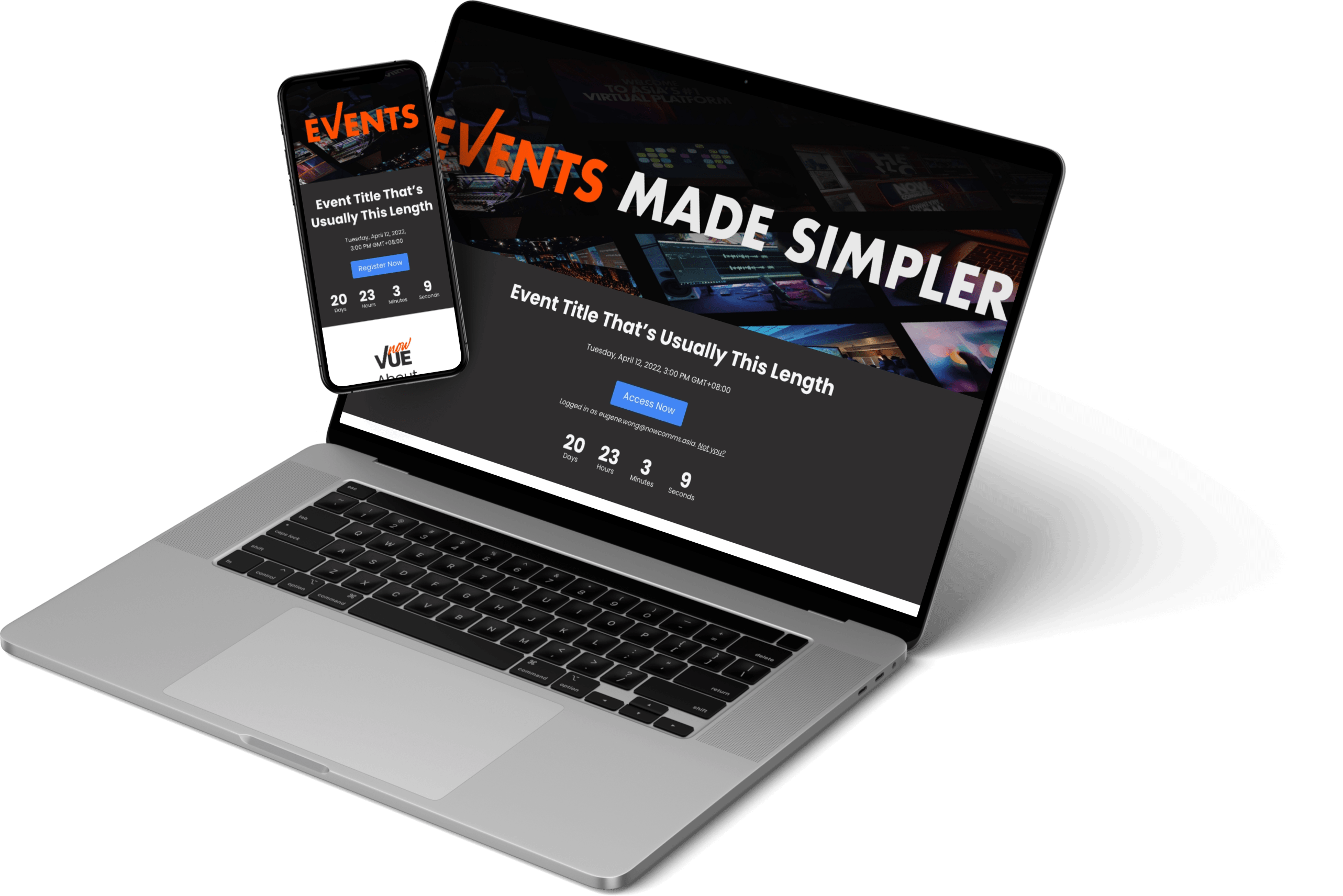 With our integrated registration system, gathering your attendees has never been easier. Say goodbye to complicated and time-consuming registration processes – our system allows you to create and customise your own online registration microsite that perfectly represents your brand. With real-time registration insights, you'll always know exactly who's attending your event. Plus, you can keep your attendees informed and up-to-date every step of the way with our e-direct mailing services.
Virtual events can be challenging to keep attendees engaged. Add a personal touch to your event and allow attendees to connect with each other on a deeper level using our audience engagement tools. Our platform offers a variety of ways to engage your attendees, such as gamification through polls, leaderboards, games, and quizzes.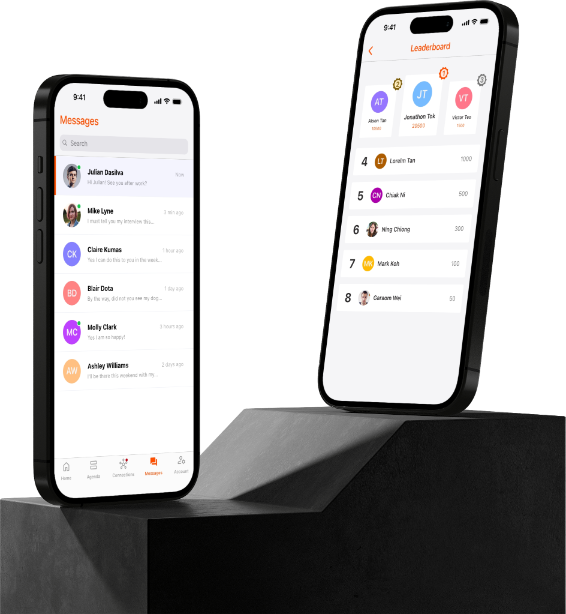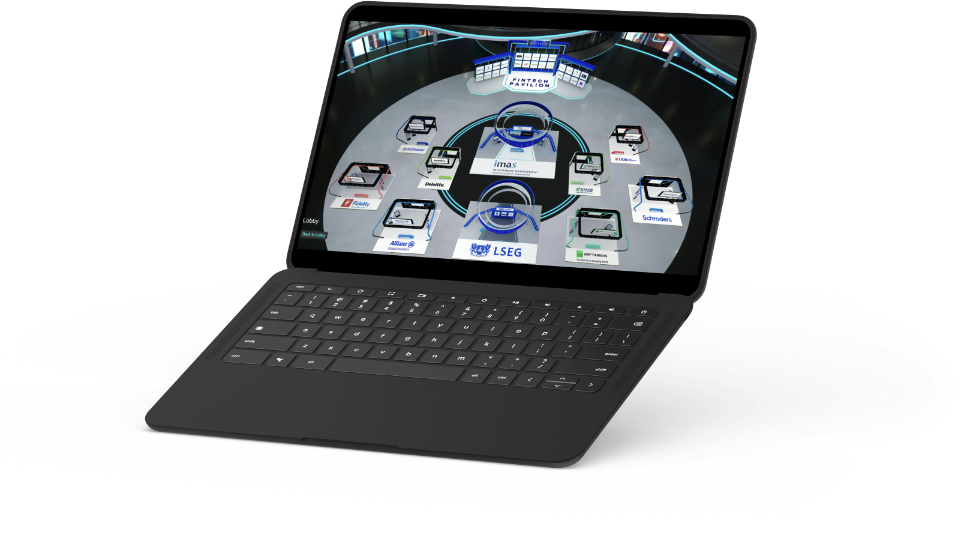 With customisable screen time and space to boost your sponsor's brand visibility and instant access to sponsor's content, your audience will be able to engage with brands in a meaningful way. It is important to create value for both your audience and sponsors. That's why we offer lower-third branding, which allows sponsors to have their logo and message displayed prominently on screen. 
With our real-time translation and caption that supports over 100+ languages, attendees from all over the world can understand and engage with your content simultaneously, ensuring that no word is missed again. Watch the event at your own convenience and relive the experience again with our on-demand recording feature. Our virtual lobby, network lounge, 1-1 meetings, and chatrooms also bring attendees together, even when they're far apart.