Now Comms Asia's vision is founded upon a key principle set out by the Group CEO, Andrew McArthur-Edwards, 
"to find, create and close sales for our customers by discovering, activating and creating intent to close each journey".
At Now Comms Asia, we begin every project by understanding the needs of each client, following which we inject our own creative touch to create an engaging programme that deepens the customer experience with our clients' products or services. This can be challenging at times with digital events as technological restrictions impact the methods through which we can create immersion.
2022, a year of innovation and impact.
And a year for Now Comms Asia to shine.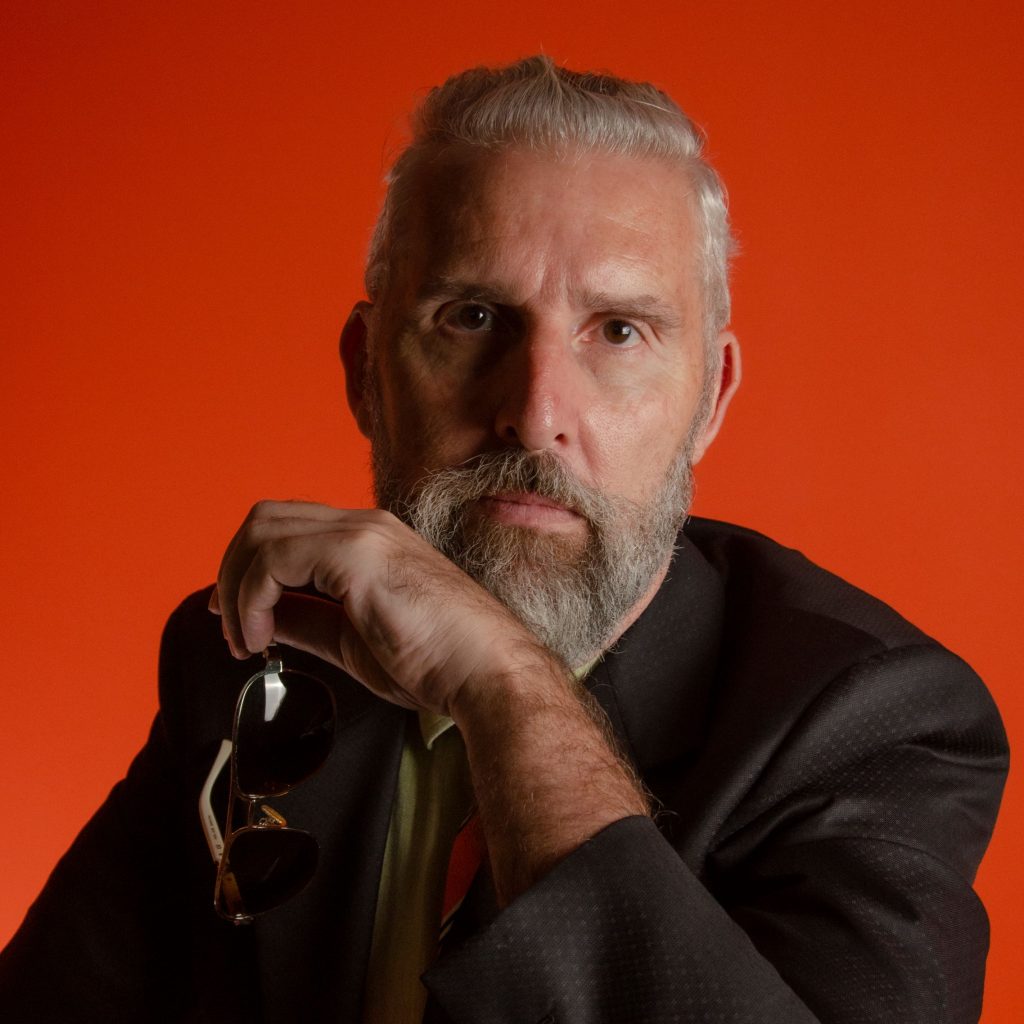 2022 was indeed a banner year for Now Comms Asia: our agency team, rising up to the challenges brought by the New Normal, has demonstrated outstanding achievement in marketing campaigns and event project management throughout the eligibility period, driving significant impact for our clients' event campaigns, executions, and results.
As a leader in integrated events marketing, Now Comms Asia has consistently demonstrated resilience, creativity, and a commitment to excellence and execution. With offices strategically positioned in Japan, Australia, Malaysia, and Thailand, our esteemed head office proudly resides in the heart of Singapore.
Over the past year, Now Comms Asia has seen impressive 50% growth in our client base, and a revenue growth of 40%. We have delivered over 1,000 projects for more than 150 clients across a broad spectrum of events, digital and social marketing, and video production. Our well-rounded portfolio includes verticals that cut across the Financial, Manufacturing, Technology, and Retail industries. Some companies we worked with includes Amazon, CyberSource, Dell EMC, Hong Kong Tourism Board, Huntsman Corporation, Maritime and Port Authority of Singapore, Tata Group, Visa, VMware, and Zalora.
Our inclusive, diverse culture and nurturing of young talent have also resulted in long-term partnerships with our clients and innovation in integrated event marketing solutions.

Now Comms Asia, a team that's Kinda Different in the events space today
The innovative solutions we developed have had a lasting impact on the industry, as our hybrid event approach has become a widely adopted practice. We received several accolades for our efforts, including awards for Best Team Agency and Best Hosting Platforms in the Marketing Events Award 2020; Team of the Year (Agency), Best Business Event (Internal), Best Immersive Experience and Best Use of Hosting Platform in Marketing Events Award 2021; Best Business Event Production, Best Hybrid Event and Best B2B Event in Marketing Events Award 2022.
Not only did we bring fresh thinking to the table for some of our most important client relationships – we were able to explore new mediums, technology and push the frontiers of how event ideation and management could look like.
Our agency's ability to adapt and excel during challenging times has led to several accomplishments. In 2022, we organized numerous campaigns for a diverse range of clients, including Fidelity International, IMAS, ING Blacksmith, Palo Alto Networks, and Shimadzu. Our team grew from 30 to 60 members, and we successfully avoided redundancies by reskilling our team to meet new demands.
In particular, our work for Fidelity International, IMAS-Bloomberg Annual Conference 2022, ING's Blacksmith service platform, Palo Alto Networks' SASE Show and Shimadzu Spectrometer Virtual Launch exemplifies our creativity, innovation, strategic thinking, and excellent execution.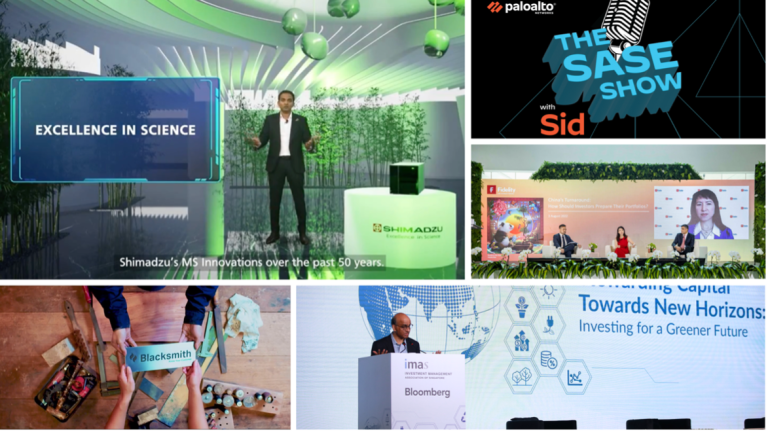 Outstanding Achievement in Marketing Campaigns and Event Project Management:
We materialised the first 360 3D virtual showcase in the Pharma industry – The Shimadzu Spectrometer Virtual Launch
Using pioneering 3D environment creation technology rendered in real-time as speakers demonstrated its latest spectrometer and engaged live, Shimadzu brought to life a launch spectacular that was previously only seen in large scale consumer tech events with big budgets and a long lead time. From design, development and implementation, it's the details that shine.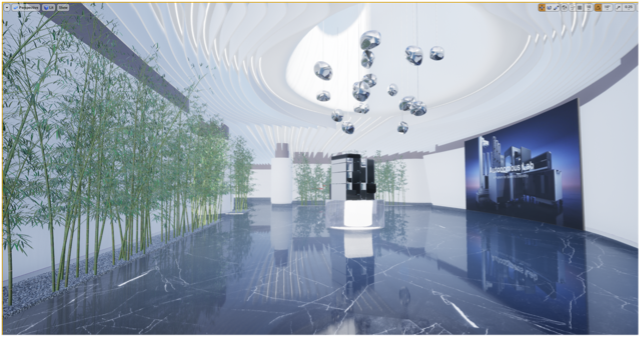 With a budget of $30,000, Shimadzu didn't go low cost – it chose smart investment. The creative team assessed the executional requirements and identified a suite of creative technology solutions spanning 3D modelling and real-time production, livestreaming platforms and registration management, that will deliver to the key milestones leading up the Shimadzu 360 3D Virtual Launch Day. From eDMs to its landing site – the look and feel was one of the Future. Boy, did people sign up – over 475 cities and 1594 registrants committed to joining Shimadzu in welcoming the future with the LCMS 2050 Mass Spectrometer.
We explored modular branded video concepts for scale and reach – "Blacksmith: The Personal Touch"
A great campaign starts with an engagement format brought to life with an effective medium and for ING's Blacksmith, we developed a modular video concept to forge attraction with audiences at scale, using analogy and personalization Despite the short lead time, the entire video was shot in just 2 days in Singapore.
As authenticity is key to building emotional resonance, the production team located a working blacksmith operation to follow and capture how a blacksmith forges and crafts raw iron into useful tools. We also interviewed trial users of Blacksmith and captured spontaneous testimonials that are left unedited in the final scenes to build credibility and trustworthiness with our intended audiences. Since video is a highly shareable medium, we were able to edit and share relevant cuts of the film with tailored calls-to-action with prospects on their social media and personal networks, increasing the quality of leads.

We gave tech a new entertainment platform to drive effectiveness – The SASE Show
How do you launch a talk show that gets CIOs talking? It's in the 3Cs: The Cast, The Concept, The Content The SASE Show approached production as precisely as a Netflix Original Series, with 3Cs at the core of each episode in the line up. Every episode is headlined by a world-renowned leader in SASE, and Sid, our host, flew to where they are – intercepting them when they're on vacation, when they have a half hour break, to engage them in conversations about SASE and its potential in the new world.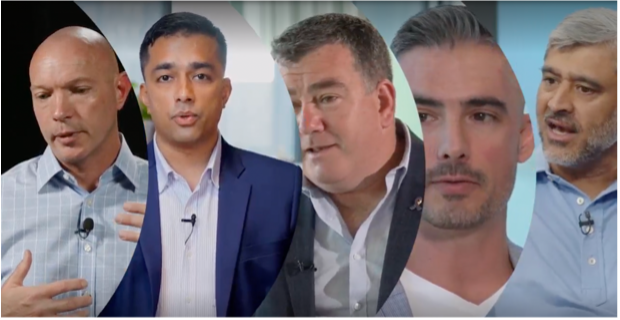 To make the content zingy and immediately relatable, The SASE Show anchored each episode on a memorable pop culture reference to help viewers make an instant "aha!" connection to SASE's potential. Each episode ends with a QR code for people to continue the conversation with a dedicated Palo Alto field team – driving not just increased brand awareness, but conversions in the most meaningful ways! Over the campaign period of 5 months (Sept '21 – Feb '22), The SASE Show drove over 850,000 impressions and nearly 300,00 views, with a view rate of 32%.