Finding it tough to cinch event sponsors for your upcoming hybrid or virtual event? Read more to find out how you can add value to your sponsorship offerings.  
Garnering event sponsors can be a challenging job on its own for traditional events. Throw in virtual and hybrid events into the mix, and it might seem even more daunting! 
But don't let the uncertainty deter you. With hybrid and virtual events gaining more popularity, more high-paying corporate sponsors are interested in investing. A recent poll found that 72% of sponsors were interested to participate in hybrid events.  
This insight is a starting point into the advantages that virtual and hybrid events hold for sponsors. With an extensive reach for branding opportunities, greater flexibility, and return-on-investment (ROI), organisers can leverage virtual and hybrid events to upgrade their event sponsorship offerings. 
Here are some tips on adding value and securing event sponsors for your next virtual or hybrid event.  
1. Understanding What Matters    

Event sponsors aren't simply looking to sell—they're looking to build shared connections. Have a conversation with them to understand their objectives and capabilities, and where your event marketing packages fit in. 
At the same time, look to understand what your audiences are looking for as well so that you can provide better advice to your sponsors and plan your sponsorship opportunities strategically. 
2. Present your Data Insights 

The fantastic thing about hybrid and virtual events is the rich amount of data insights that event organisers can access. Using data from past events can go a long way in convincing sponsors about the kind of return on investment they can expect while working with you. Some key data points worth sharing include audience demographics, potential audience reach, and visit-to-purchase conversion rates.  
3. Brand Building for Sponsors after Event
 
The end of your event doesn't have to mean the end of your sponsor's presence! 
Going virtual or hybrid for your events means that sponsorship opportunities can extend beyond the actual event itself. For example, leaving your event website live after the end of the event opens opportunities for people to discover them through your site, and acts as a valuable backlink for your sponsor which can be desirable in the long run. 
Some hybrid event software such as Vue by Now Events can also offer long-term networking opportunities. Attendees and sponsors can continue to engage with each other on your event platform after the end of your event. With more flexibility as well as a longer lifespan on your sponsorship offering, this grants your event sponsors more value for money. 
Read more: Why Agencies Should Invest in Event Tech 
In A Nutshell: Add Value for Your Event Sponsors for Virtual or Hybrid Events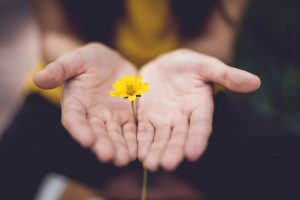 Adding value to your event sponsors is an integralpart of marketing your event. Not only will it help you attract more participants, but it will also help you build relationships with valuable partners. We've provided a few tips for you to get started on programming unique opportunities to create value for your sponsors—but bear in mind that the possibilities are limitless! 
Looking for a one-stop platform for your next hybrid event? Reach out to us to find out more about how we can work to take your event to the next level. 

If you are interested in learning more about Vue, NOW is the time! Check out our upcoming event, where we discuss everything about Vue. Dont miss it!