A pause to physical events


Let's picture an event. Some may see champagne and wine glasses in groups of friends chattering and rejoicing. Others see gentlemen in shirts and ladies in elegant dresses, exchanging "What do you do, and who do you know," as they pass business cards all around the room. 
Regardless of what the definition of an ideal event looks like, everyone knows for sure how the COVID-19 pandemic has immensely affected the events space and how the future of events continues to evolve as everything moves along.
For the last three years, physical event spaces have practically ceased to exist with the implementation of strict safe distancing measurements and crowd limitation rules all over the globe. In a world where shows must always go on, brands and businesses have sought not only refuge but also answers in the world of hybrid and virtual events.
What are Hybrid Events?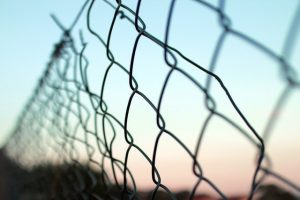 A mix of elements from both virtual and live events, hybrid events have practically stitched themselves into the fabric of today's events space. It offers so much for brands and businesses to gain, all while abiding by the rules of safe management measures.
Some examples of hybrid events that you may have attended are:
○ Conferences
○ Trade shows
○ Product launches and demonstrations
○ Team meetings
Read more about Hybrid Events here.
How Vue comes into play
At Now Events, we've analysed the Hybrid Events space and its potential while identifying key factors that constitute a successful hybrid event. In doing so, we brought events to life with Vue, a one-stop solution for you event planners.
When we think about events that are held virtually, we can come up with several challenges organizers face all over the globe. Vue provides them with tools and results every step of the way to tackle these pains and frustrations, from a seamless registration page that seals the deal to engagement tools such as polls and quizzes that genuinely captures the audiences' attention that influence interaction throughout the event.
Check out our free plan for a hands-on experience in creating a hybrid event!

If you are interested in learning more about Vue, NOW is the time! Check out our upcoming event, where we discuss everything about Vue. Dont miss it!